Limo Rental Austin, TX.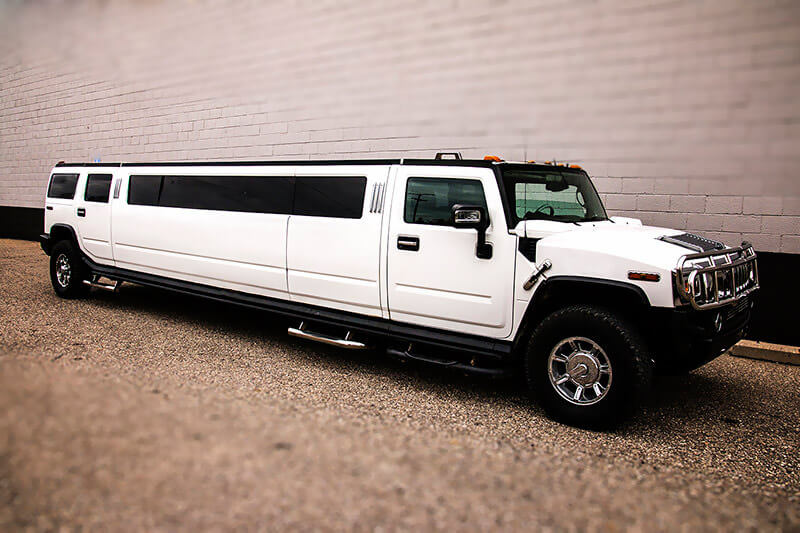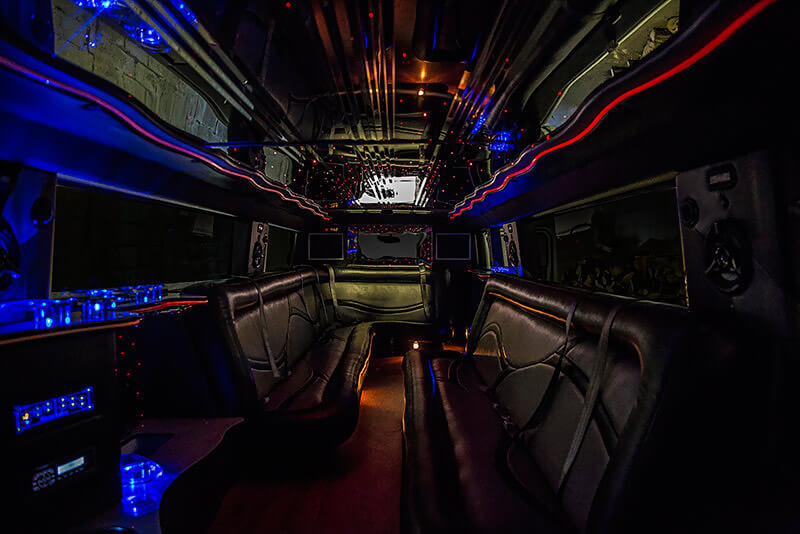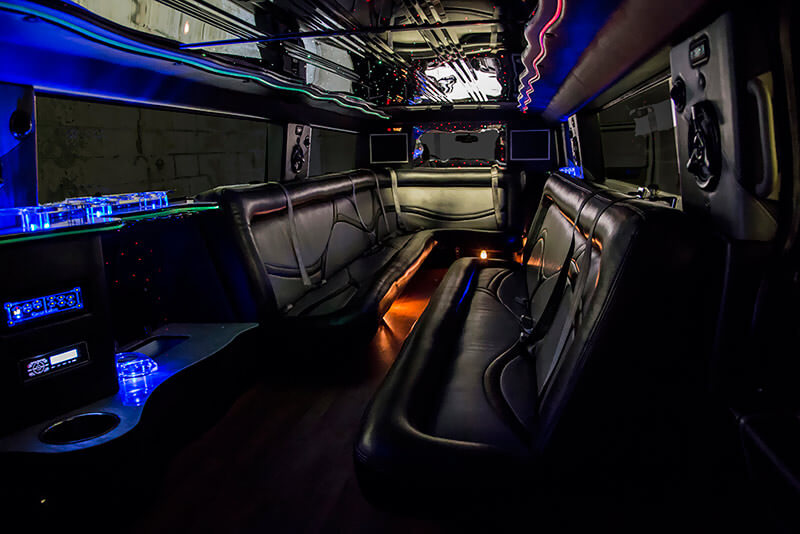 When organizing a special event, logistical concerns, like finding appropriate transportation for the occasion, are crucial so that everything goes as planned. Considering this, our Austin limousine rental is proud to offer you the leading limo service in Austin, Texas, for affordable prices. Once you meet our elegant Austin limo service, you will be so astonished by the luxurious interior of each Austin limo rental that it will be challenging to choose which one will carry you to your big event. Equipped with premium amenities, each Austin limo, hummer limo, Cadillac Escalade limousine, and Austin party bus will grant you such a comfortable and enjoyable ride thanks to our excellent limo rental services that you won't even want to get off the vehicle when you arrive at your destination. Inside an Austin limo rental, you will find beautiful leather seating, glamorous flooring, high-definition flat screens with a DVD player, LED color-changing lights, bar areas with built-in coolers, a state of art sound system, an ample seating capacity for a large group of people, and all of the above is protected by the dark tinted windows that will give you complete privacy during the Austin limo service journey. Our professional chauffeurs will provide you with a courteous Austin limo service, as they are trained to resolve any situation that may arise during the ride. You won't even need a designated driver, as our Austin limo service will provide you with one. To make your special day something memorable, trust our limo rental services. We are here ready to carry you on an Austin limo to a birthday party, graduation, prom night, bachelor party or bachelorette party, homecoming party, business trip, shuttle service for an airport transfer at Austin airport or other major airports, wedding transportation, and even for brewery tours and hill country wine tours. But whatever it is, rely on our Austin limo service for professional transportation service in Austin, a way better option than the regular car services; at the end of the day, you will be glad you made the right choice. Call us, and our 24/7 available reservation specialists will give you a quick quote for free on a limousine rental or a party bus based on the dates, number of hours, how many passengers, and pickups points.
Have a great time in the city on an Austin limo rental!
Famously known as the Live Music Capital of the World, Austin, Texas, hosts countless music venues and entrainment shows for all kinds of audiences. Even if you already have a main event to go on an Austin limo rental, thanks to this luxury transportation and limo service, the party doesn't have to finish there, as you can carry your closest friends, drinks, and its vibrant energy anywhere in Austin, Texas, at the same time you seize all the benefits of our limo rental services. Divided into different zones around Austin, Texas, in this abundant music scene, you will find music venues of various genres like rock, punk, hip hop, jazz, blues, and Latino. One of the most visited areas is the Rainey Street District, which has many bars and pubs in what used to be a residential neighborhood, making it a particular place to stay. Another place is the renowned 6th Street, where at night, everything goes alive with such intensity that you will feel energized and ready to party all night long. Close to this is East Austin, the most alternative zone in Austin, Texas, where, besides the bars, you can relish the limo services while going through the streets sightseeing the street art and graffiti-style murals. Due to the freedom that gives you the limo rental services, there is always the possibility to do bar hopping around Austin, Texas, to wherever you want. Finally, for music lovers, there is the Red River Cultural District, which houses most of the music venues in the city. From famous artists to local bands, you will find a show that goes with your musical tastes, as the vast diversity of sound will leave you amazed as you will confirm why Austin, Texas, has gained its name.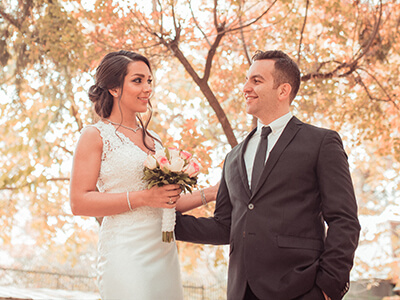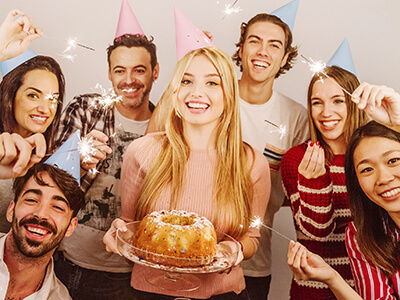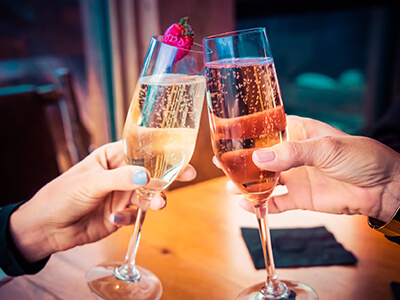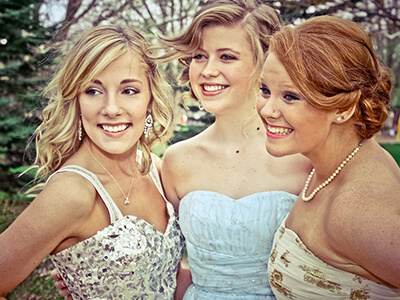 For the finest Austin limo service, choose us.
As you want to go big in that special event you are planning, you have come to the right site to book the best Austin limousine service in town. We guarantee you the best limo service because our luxurious limos and party buses or limo buses have all the amenities needed for your comfort, especially the deluxe Austin limousine service that will make you feel treated like the VIP you are. All the professional chauffeurs of our limo rental services who work with us are trained to give first-class treatment to our clients and resolve any inconvenience in the fastest way so that you get a smooth ride on the Austin limo rental as if you were flying on an airplane to your special occasion. The number one priority of our Austin limo service is that you have everything ready to sit and enjoy as if you have already entered your event. Were you looking for something bigger than an Austin limo? Besides our limo service, you can check out other vehicles for transportation services in our wide catalog of options, such as party buses or limo buses to have more space and party around, bus rental charter buses or mini buses so that all the guests arrive on time, shuttle buses for airport transportation services if you arrive to Austin Airport, and even you can book a car service as a more suitable option for small groups. But suppose you are looking for all the commodities included with the limo services. In that case, there is a much better option for airport or wedding shuttles than a car service or a standard bus rental, and that is a deluxe Austin limo service with the best limo company in the Austin area. Please get to know the different vehicles of our fleet for all kinds of events and numbers of guests so you can get the right one from the largest selection in town, including limos, party buses, mini buses, and town cars for any occasion and number without any worries to your destination.
Contact us for the top limousine service in Austin, Texas, and get a limo or party bus rental for an affordable price!