Austin Party Buses Events
Trust us, you have come to the right place. Our party buses were made for special occasions and events. Whether you have an upcoming wedding, a bachelor party or birthday party to plan, make sure that one of our special vehicles are made a part of the festivities. We have a number of different vehicles with various capacities so you will need to figure out how many people will be joining you for your special event. But what an awesome thing to know that you will be stepping on an amazing party bus with amenities like cozy wrap around leather seating, a dance floor and dancing pole, a concert quality sound system with subwoofers and even several high definition flat screens with DVD capabilities. Of course, you are probably wondering about whether drinking is allowed on our party buses. The answer is yes, yes and yes. There are awesome bar areas with built-in coolers of ice so your favorite drink will be waiting for you when you need it. So, when you are ready to look into some luxury transpiration, just keep in mind that there isn't an event out there that one of our phenomenal party buses can't make even better. Check out some of the events we have serviced below.
Weddings
Have a wedding coming up soon? Have you thought about how you and your wedding party are going to get around? Why not eliminate any potential for problems like people being late or getting lost by renting one of our beautiful party buses where your entire wedding party can be together for the entire day. Not only is this more practical than having everyone carpool, it will be a lot more fun when everyone is together and has access to the phenomenal features that we have installed on our party buses. Don't worry, there will be plenty of room for everyone including the dresses which means everyone will step off looking pressed and ready to go. This plan is also perfect if you want to travel to a picturesque area for some picture taking. We offer a special wedding package when includes some extras so make sure to ask our affable and courteous customer service agent. Believe us, this is the way to treat yourself on your big day. Make this a day to remember for more than just saying I do.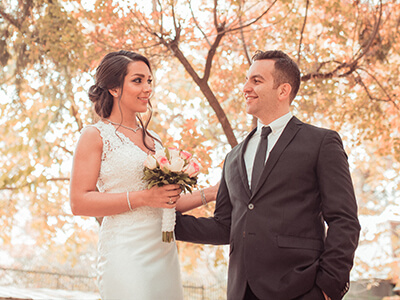 Bachelor Parties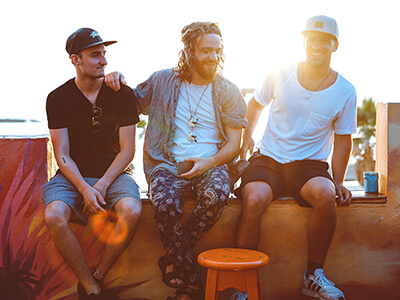 We all know the score. That last night of freedom must be treated with the ultimate respect and that means planning some activities that you will never forget. There are a few things you must make sure of when it comes to pulling off a great bachelor party. Number one, you have to make sure that the only people invited are friends that you really like and get along with. You also need to make sure that the itinerary is something that you approve of and consists of activities that are right in your wheelhouse. And lastly, you need to make sure that you book the absolute best in the way of luxury transportation to get everyone around to all of those great destinations. Let's face it, you don't want to have to deal with driving yourself or have anyone in your group drive either. One of our professional chauffeurs will take all of those worries away while your group has an absolute blast. With one of our fabulous party buses, the good times will keep rolling whether you are on the bus or off. You are about to discover just why many people refer to our amazing vehicles as a party on wheels. So, give us a call and allow us to help you go out with a bang.
Bachelorette Parties
This is a girls night out like you have never known. As you make your way into wedded bliss, there is no excuse not to plan a full blown blow out wuth your best friends and family. Start thinking about your favorite activities and what makes you the happiest. Once you have that settled, you then want to give us a call and let's have a conversation about how one of our party buses will take your night out into the stratosphere. Believe us when we say that any other option just will not do. One of our amazing party buses affords you the opportunity to be together for the entire evening and that means no one in your group will be fighting traffic or worrying about parking or for that matter, worrying about getting a DUI. The amenities we have installed are perfect for this kind of party as you will be able to move around and dance, listen to great music on a concert quality sound system, enjoy the visuals on high definition flat screens, kick back on real leather wrap around seating designed to converse and so much more. This is truly the one and only best way to ride off into the sunset.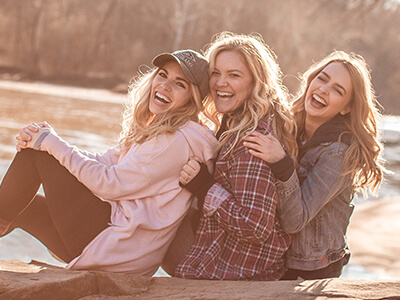 Birthday Parties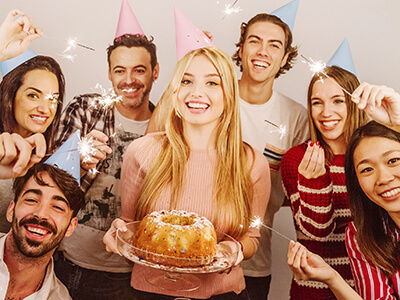 Yes, we know that not everyone likes to mark each time that a birthday comes up but with one of our phenomenal party buses, you are going to want to break out the party hats and cake believe us. And as everyone is singing happy birthday on board, you are going to be looking around and not believe that you are actually on a rolling vehicle. As your eyes dart over to the bar area you can't believe that there are built-in coolers of ice and as you look closer you see some of your favorite cold drinks are there. If you feel like dancing, no problem, we have installed an exotic dancing floor with a dancing pole. Music will be no problem with the premium concert quality sound system complete with subwoofers and iPod connection. Feel like watching footage of the good old days, how about doing so on high definition flat screens with DVD capabilities. Of course the LED color changing lights will already have you in a party mood. What else can we say other than let's sing happy birthday to you.
Nights Out in Austin
Don't you think it is time to take a break from the daily grind and get out with your friends and do something fun and different? Take a step back and come up with some of your favorite destinations in the Austin area. Then call us and we will fit you and your group to the perfect party bus to make your night that much more exciting and enjoyable. Here is the thing that you need to remember. You don't want to make anyone in your group drive because that will take away from the fun in a big time way. Think about it, fighting traffic, searching for parking and driving when you have had a few too many are all really bad ideas. But when you book one of our amazing party buses, you will be leaving the driving to a professional while you get to enjoy all of the phenomenal features we have installed. There is a very good reason that our vehicles are known as the ultimate party on wheels and you are going to quickly find out why. From the bar areas to the premium sound system to the plasma screens, you are going to be blown away as you enjoy every second on your way to your special destinations.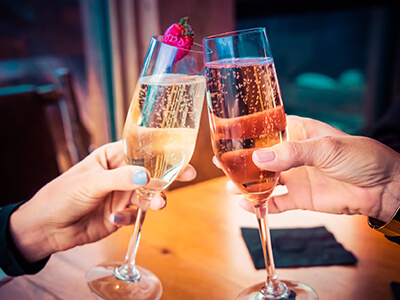 Sporting Events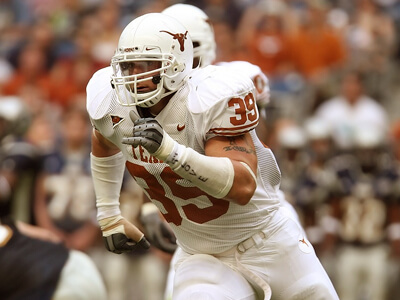 For sports freaks, there is nothing like planning a day centered around a sport that you love. A lot of the sporting events in the Austin area is related to the University of Texas. The Texas Longhorns football team has had a very long tradition of winning and has a very loyal following. There are many sports represented in the area at the minor league or at other levels including basketball, ice hockey, soccer and more. Whatever your event of choice, you have to admit that one of the big irritants has always been the fact that you have to fight all of the traffic heading in the same direction. With one of our of this world party bus, that will no longer be a factor. Think about what a blast this is going to be having all of your sporting friends on board an exceptional vehicle that offers everything from a concert quality sound system, plasma screens, granite bar areas with built-in coolers of ice and so much more. Feel free to use it as a tailgating tool and bring on board some awesome food. Now, let's start one of the most amazing tailgating experiences that you have ever had.
Proms & Homecoming
Well, it is finally here. That seminal event in a young person's life. The prom and homecoming are two of those events where emotions run high and nerves are sometimes on the edge. There are plans to be made for sure. Formal wear must be searched for and rented. We suggest that you make a list of everything so you don't forget one little detail. And one of those details that we urge you to be serious about looking into is luxury transportation. Keep in mind that these events are a once in a lifetime happening. And we know that parents worry and we don't blame you. The last thing you want is for your son or daughter to ride with someone who might not do the most responsible thing. But with one of our amazing party buses, many of your fears will disappear as you will know exactly who will be driving your child around. Our professional drivers are experienced and they know the roads very well. And one thing we can promise you, they will not stop at any destination that has not been approved by you the parent. So, why not make sure you obtain the best of both worlds, a vehicle where the kids will get to enjoy all of the amazing features we have installed while ensuring everyone remains safe and sound.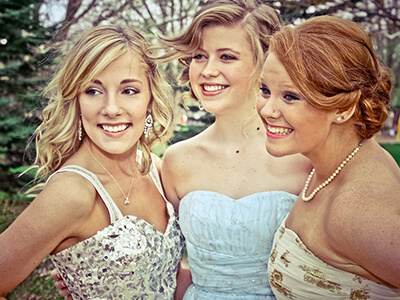 Concerts & Festivals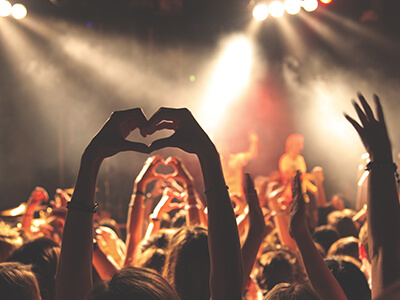 If there is one thing that Austin is known for, it is music. In fact, Austin's official slogan is The Live Music Capital of the World. There are more music venues in Austin than any other U.S. city. With that said, isn;t it time that you gather some of your best friends and plan a time of immersion into your favorite musical genre? And we all know that one of the most irritating things about going to a concert or a music festival is the driving and the parking. Well, we have the solution for you. Book one of our entertainment solutions and all of your problems are solved. No fighting traffic, no parking problems and no worries about having a libation or two and then having to drive. We will get you to your venue safely and you will be dropped off at a convenient location. bring your favorite music with you and play it on the premium sound system with subwoofers. If you get to the venue early and just want to hang out on the bus and enjoy some drinks and maybe watch something on the plasma screens, no problem. Get ready to enjoy every moment of your concert going experience. You are going to want to do this again and soon.