Austin Party Buses Fleet
If you want the best, you have come to the right place. Our fleet is very well maintained in every way. We have a certified mechanic on staff who regularly inspects and maintains every inch of our entire fleet. A professional detailer makes sure that the interior is in pristine condition. And in terms of amenities, you will not find anything anywhere that equals these special vehicles. Get ready to enjoy a premium sound system, plasma screens, color changing lights, bar areas and a dancing floor with a dancing pole. Take your time and peruse all of our vehicles below, then call us when you are ready to either ask questions or book. We will be ready, willing and able to help you have the best night of your life.
18 Passenger Hummer Limousine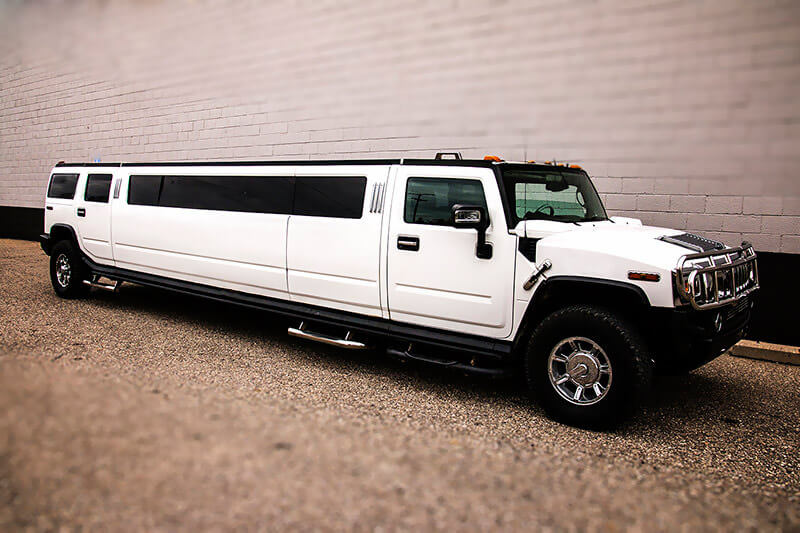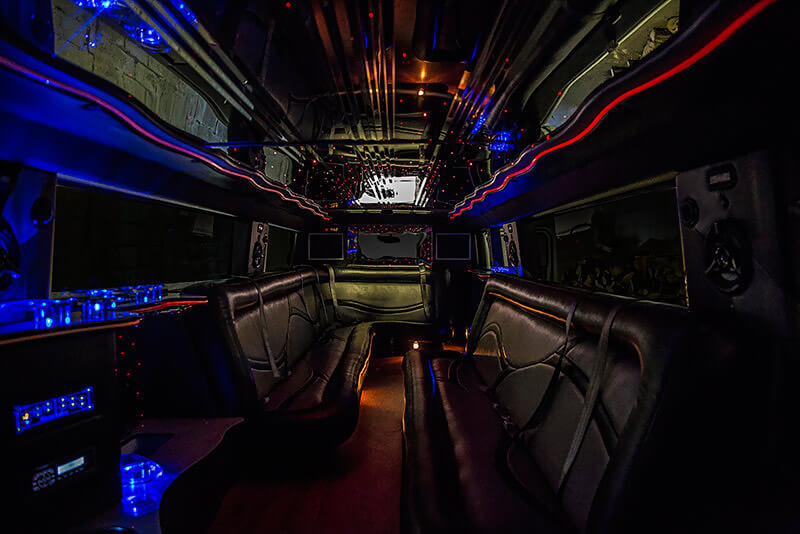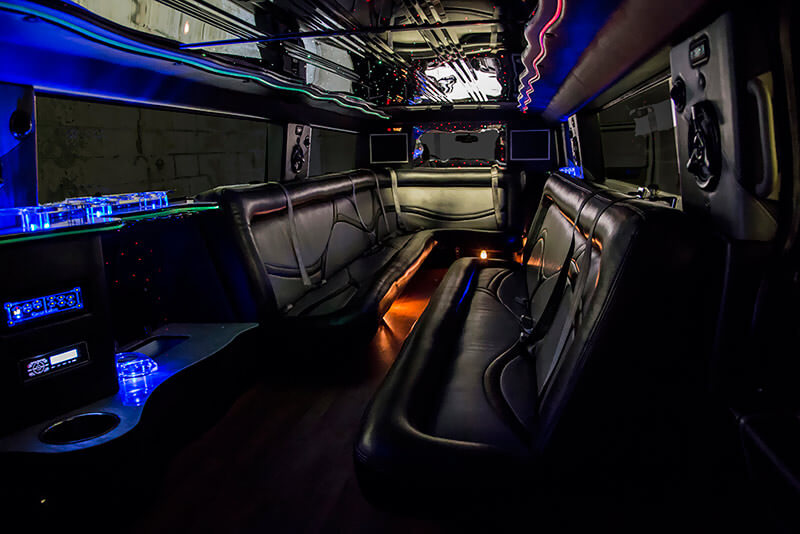 What can we say about this powerful and outstanding vehicle. Who doesn't want to be seen around town in a very special Hummer Stretch. This is your chance to have one of the most unique experiences of your life. When you step on board, you will be flabbergasted by the LED color changing lights but fairly soon you will settle in and realize this is exactly where you should be. Get ready to be blown away by the extreme concert quality sound system with subwoofers and iPod connection. The seating is some of the softest and most comfortable leather and the flooring is very exotic. You won't believe your eyes when you look over and see high definition flat screens with DVD capability, bar areas with built-in coolers, a mirrored ceiling and dark tinted windows for the ultimate in privacy. This vehicle can handle anything.
18 Passenger Party Bus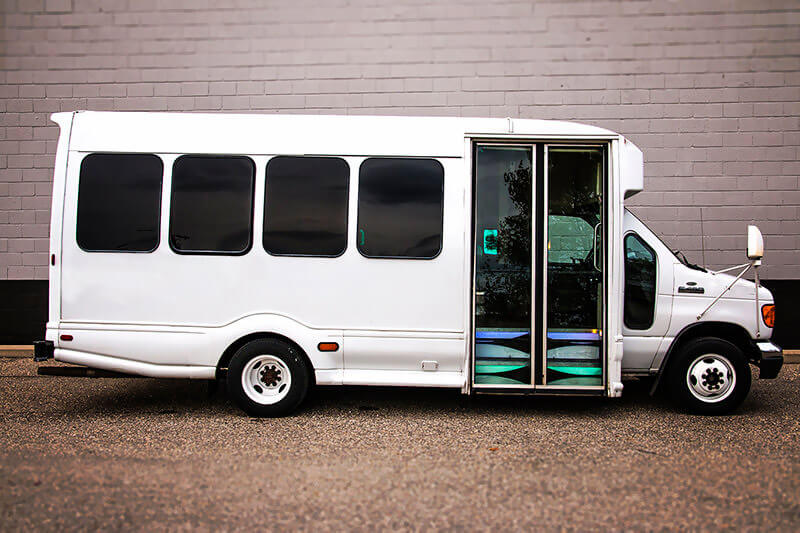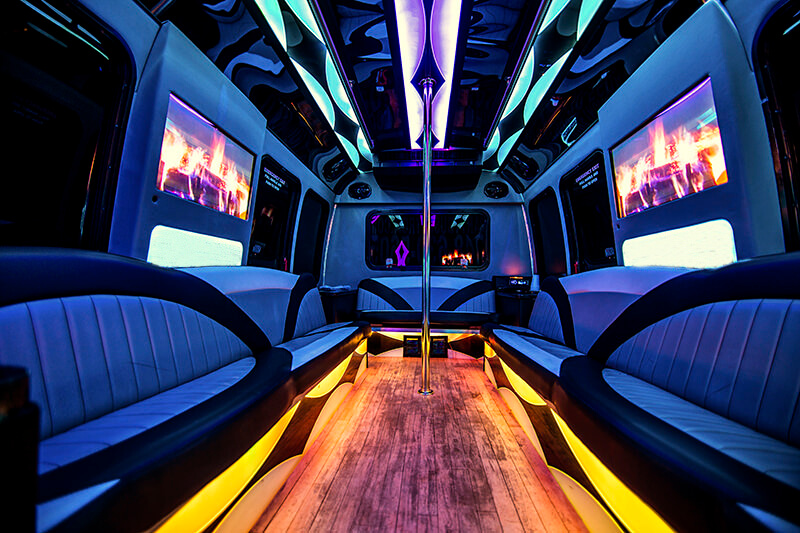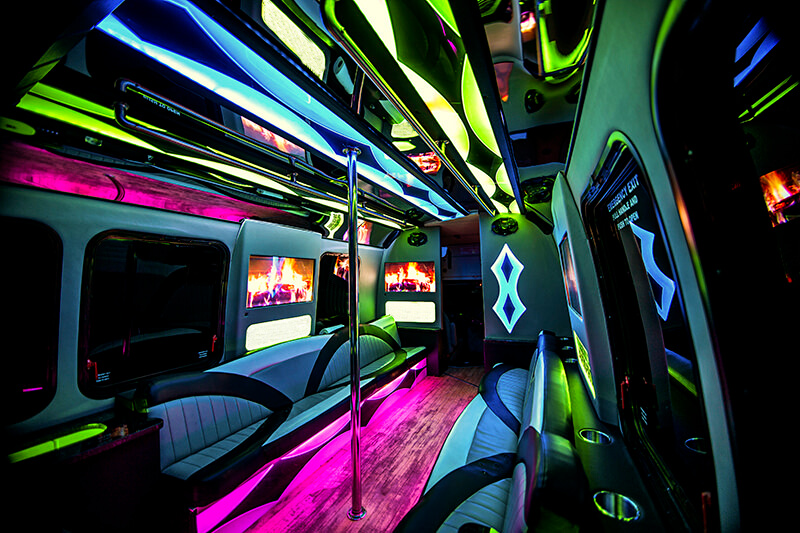 For groups of up to 18 people, this might be the perfect party bus to meet your needs as well as every desire. We guarantee you that you won't be left on the side of the road with this well maintained party bus. ANd get ready to have a blast while you ride from one destination to the next. You almost won't believe your eyes when you see the three 32 inch high definition flat screens, the premium concert quality sound system with subwoofers with iPod connection, the LED color changing lighting, luxurious leather seating, two granite top bars with coolers, exotic wood flooring, a dancing pole and dark tinted windows so that whatever happens on the party bus stays on the party bus.
24 Passenger Party Bus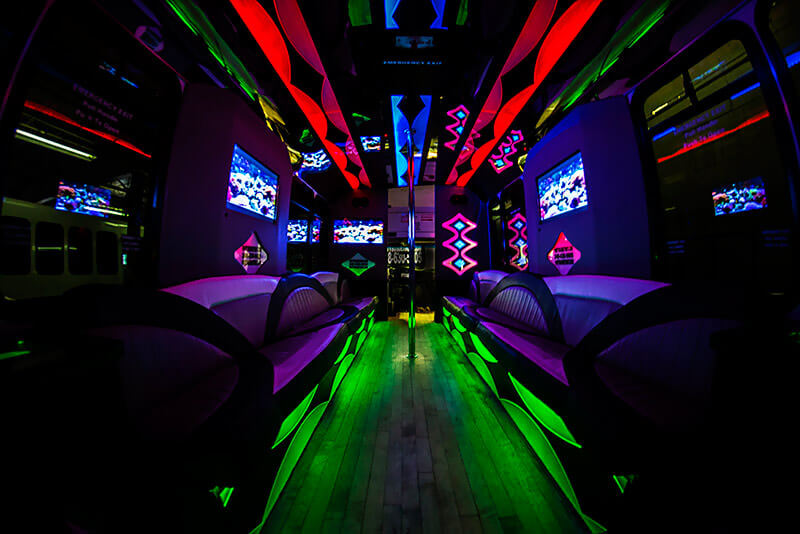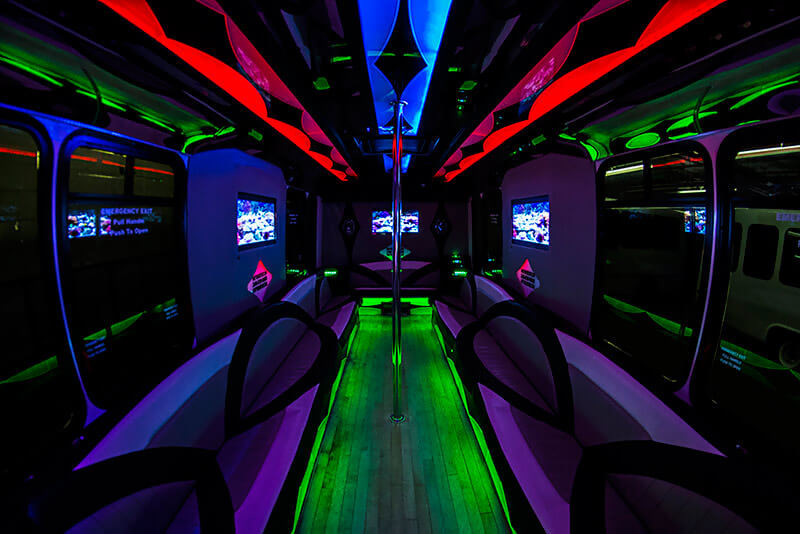 The outside of this outstanding party bus has a unique flair to it and you will most certainly be noticed as you roll down the road. There is a lot to like about this amazing vehicle. Our goal with our luxury transportation solutions is to make available to our customers as much as possible in the way of really special features. And we feel that we have succeeded in a big time way with this one. Get ready to be blown away by a powerful premium concert quality sound system with subwoofers. For your refreshment pleasure, we have also installed two granite top bar areas with built-in coolers that we will fill with ice and you can fill with your favorite libations. How does three 32 inch high definition flat screens with DVD capabilities sound? if someone in your group feels like dancing, make use of the exotic hardwood flooring and dancing pole. ANd to set the party tone, we have included LED color changing lighting. You don't want to miss this experience.
Some of the
Events

We Service

We haven't met an event yet that one of our amazing party buses couldn't service and take to the next level. Need a night out on the town or have a bachelor or bachelorette party coming up soon, this is the exact kind of vehicle you need to have. There is a very good reason that our party buses are called a party on wheels and you need to find out why. Call us about your upcoming event.