Charter Bus Austin, TX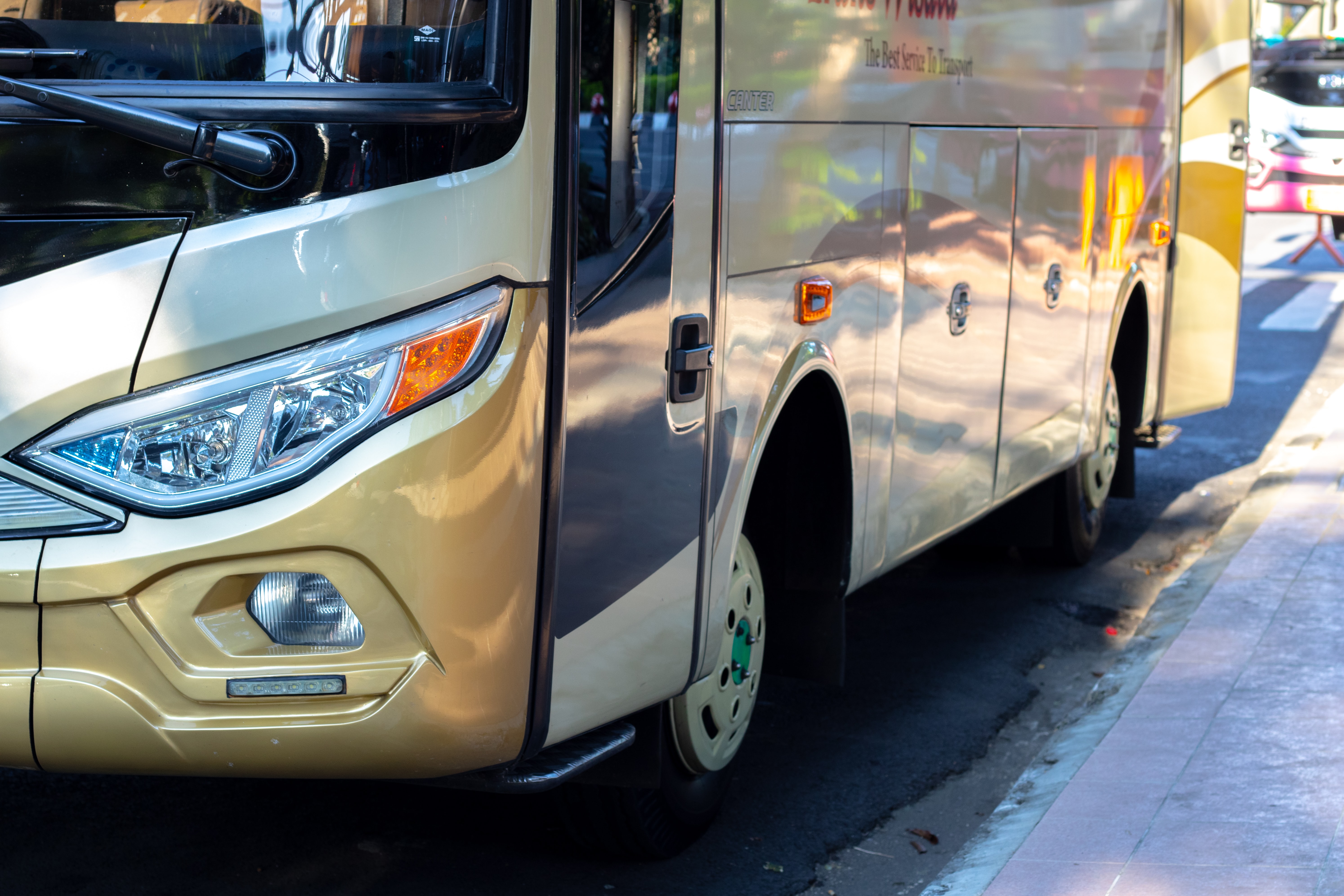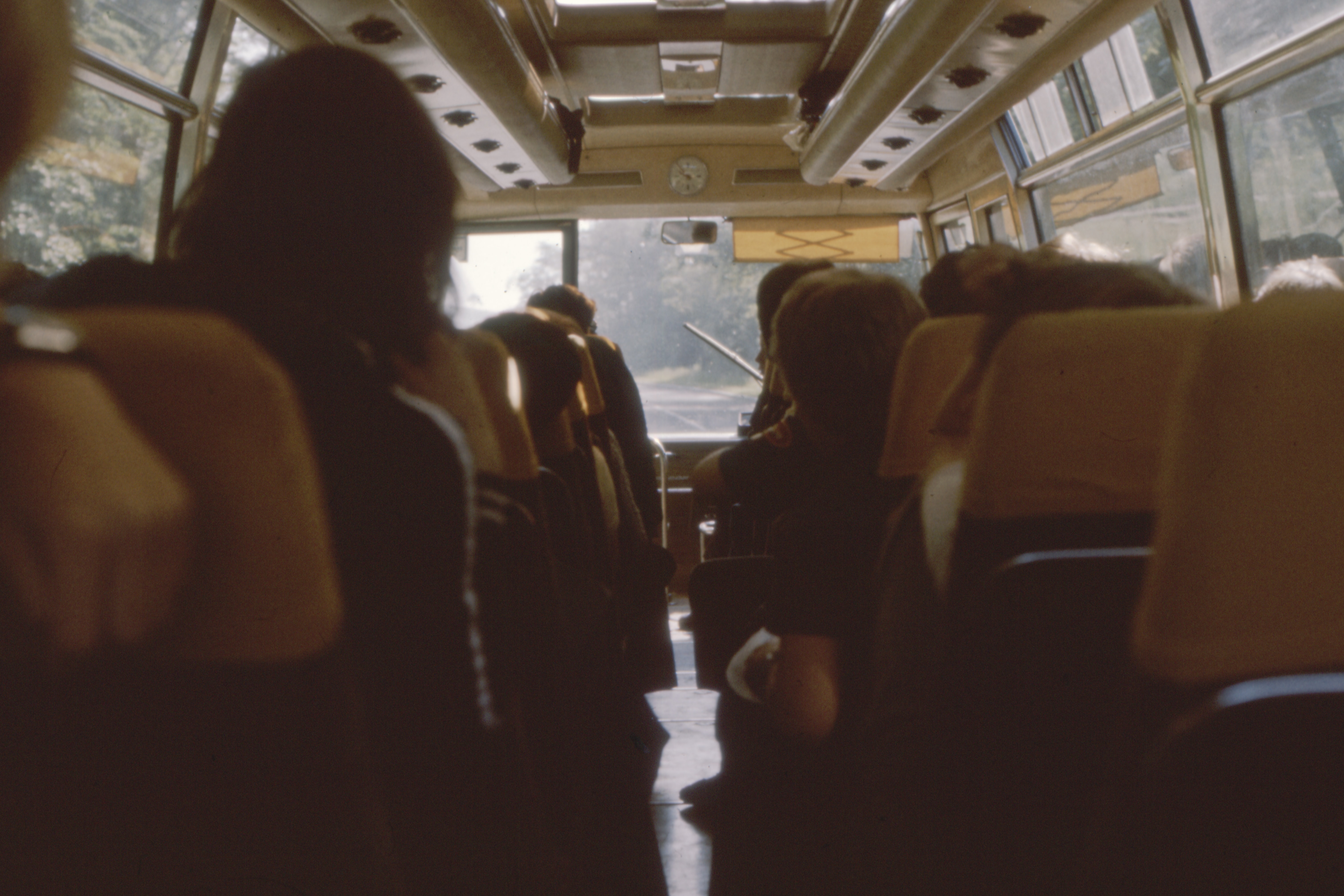 If you are looking for an Austin charter bus rental service, you have come to the right site where you can immediately reserve the perfect charter bus for your needs so that you don't have to worry about any logistical concerns about transportation because we will take care of every single detail with professionalism, just as we are used to. Due to our significant experience in charter bus rentals in Austin, TX, we assure you will arrive on time and safely because a professional bus driver, specially trained to provide prime group transportation services, will take you to your destination in such a smooth way that you won't even notice when you've arrived there. We can provide you with a deluxe Austin charter bus for the shuttle guests of an occasion such as a wedding (rehearsal dinner, ceremony, and wedding party), a bachelor or bachelorette party, a corporate event, a concert, a sporting event on game day, a school trip, a field trip, a family reunion, a church trip, a campus drive in the University of Texas, a sightseeing trip in Texas, a brewery or wine tour, or even for an airport shuttle service. For a large group of people, an Austin charter bus is the most suitable option as they are capable of carrying up to +40 passengers, but also we have compact minibus rentals for those smaller groups that are traveling together. It's up to you, based on your plan, which of the bus types you finally decide to book, including an Austin charter bus, minibus, coach bus, and shuttle bus. Still, from the moment you get into the bus rental, you will easily see that you have made the best choice. Equipped with the latest amenities and features, such as luggage compartments, soft reclining seats, WiFi, power outlets, air conditioning, PA system, and much more, the buses that we have are a perfect way to arrive in a classy way and then celebrate that special day which will be immortalized in everyone's memories, and you will be remembered for making it something big thanks to the finest Austin charter bus company. Tell us about your plans, and our team of reservation specialists available 24/7 will help you choose the right bus on short notice with a no-obligation quote based on the travel dates, pick-up points, destination, and hours.
Texas Capitol, natural beauty, and sporting events!
You have decided to spend some time in Austin, Texas, but now you don't know what to do there as it is a new city for you? Austin has always opened its gates to every tourist who wants to have a good time in the city. Depending on your interests, you can do different kinds of activities here, from relaxing in nature places inside the city to getting to know the most relevant sites, buildings, and shops in Austin, TX. The out-of-towners should remember, wherever they go, not to be shocked by the things you may see, as you may know, that the city's motto is "Keep Austin Weird." As a cosmopolitan state capital, Austin, TX, also known as the Live Music Capital of the World, there is always something going on as it has the entire time an energetic atmosphere where every day appears a new thing to do, like cultural activities, art performances, live music venues, new trendy restaurants, business events, or even team building activities and games. With such a wide catalog of ways to have fun, we took the time to select the most incredible touristic places for you. As the leading and most beautiful construction in Downtown Austin, the Texas State Capitol building on S Congress Ave. is a must-see to visit and get to know through its tours. Besides the beautiful historic district, Austin, TX, has a lot of fascinating museums and libraries that are ideal for educational school field trips and are suitable for all family members, especially the history buffs, of which excel the Bullock Texas State History Museum, the Blanton Museum of Art, and the LBJ Presidential Library. For those who prefer a more artistic plan, there is the Paramount Theater, where they present not only movies and film festivals but also theater, musicals, moody theater, and vaudeville; or maybe you are a music lover, and for that, you can go to the Austin City Limits Alive show, where you can enjoy a wide variety of music concerts while also being part of the TV show that it's been recorded during the presentation. A perfect destination in Austin for transportation partners who want to spend some time together in a luxurious and fashionable place, there is The Domain, a residential and shopping center where you will never get bored because there you will find restaurants, fancy shops, trendy pubs that sell craft beer, and music shows.
On the other hand, you may want a more tranquil plan to breathe fresh air, and for that, there are a bunch of parks and green zones to go and hike on the walking trails while contemplating nature. There are the Mayfield Park Nature Preserve, the McKinney Falls State Park, the Lady Bird Lake Walnut Creek Metropolitan Park, the UT Austin campus, and Mount Bonnell. Finally, the sports fans could not be left out, given that in Austin, we have a stadium that host every big game of the favorite teams of the city: the Darrell K Royal Memorial Stadium, the house of the Texas Longhorns, the American football team of the University of Texas; the H-E-B Center at Cedar Park, which is the house of the NBA G League Austin Spurs and the hockey team Texas Stars; and the Austin Convention Center, home of the Texas Roller Girls a flat track roller derby team.
For a professional bus rental in Austin, choose us.
Now that you know Austin's biggest events and exciting places, it's up to you to choose among those options and create an itinerary with all its trip details to seize your time better by transporting on an Austin charter while you are in the Texas capital. Whatever your group travel plan ahead is, count on us, the top bus company for bus rentals in Austin. If you rent a bus, you will get the most out of your trip thanks to the possibility of simply lying down and enjoying a comfortable ride in one vehicle of our Austin charter buses fleet with a professional driver behind the wheel. Way better than the traditional school bus, the Austin bus rental we provide has many other commodities, making them unique in their class, including ample storage space, comfy reclining seats, air conditioning, onboard restroom, a booming sound system for you to play music, onboard TVs, DVD players, onboard WiFi, and power outlets. Depending on how many of you are, you can have an Austin charter or a minibus rental, and for any of these, you can use it as a wedding shuttle or for shuttle services at the Austin Bergstrom International Airport. Our bus rentals services are not limited to the Austin area but to other Texas cities like San Antonio, Dallas, Houston, and the entire state. Tell us about your big event, when it is, which Austin address, and how many passengers there will be. We will align with your plans by providing you with a charter bus in Austin and an experienced bus driver to make a worry-free trip safely and nicely to the destination. Give us a call for a bus rental quote, and you will be amazed by how many options we offer.
Get a free quote to rent a charter bus for elegant and comfortable transportation in Austin, TX!