Pflugerville Party Buses Nightlife Guide
Known for its beauty and landscapes, you will find plenty of parks to walk around as well as bike paths to travel on in the picturesque city of Pflugerville. Recreation is the name of the game in this lovely and quaint area. And that recreation includes both outdoor and indoor opportunities. One thing is certain, you will not lack for phenomenal restaurants and bars. So, when you need to refresh yourself before moving on for more exercise, you might want to start with the list of great establishments we have provided you below. Be prepared for complete satisfaction in every way.
Taste of Ethiopia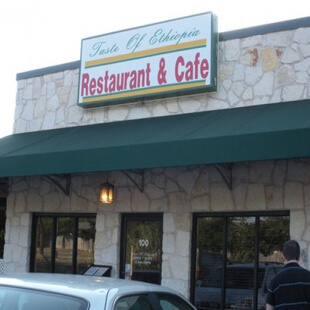 Location:
1100 Grand Avenue Pkwy, Ste 100, Pflugerville, TX 78660-2273
Phone:
(512) 251-4053
The meals served here are served with love and only the freshest ingredients. One thing you will not find here is grease and pre packaged preservatives. The owner is so serious about what leaves the kitchen that she inspects everything that leaves to make sure that it passes her inspection. ALl of the menu items are foods that come from Ethiopia. Get ready for a unique dining experience with plates full of beef tibs, green beans, lentils, cabbage, lamb, chicken piled high on injera bread which you will use to scoop the food into your mouth. And to add to the treat, wash everything down with some special coffee.
Fish Daddy's Seafood Grill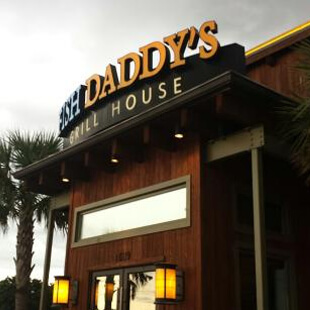 Location:
15119 35, Pflugerville, TX 78660-3202
Phone:
(512) 989-3232
Don't be surprised if you have to wait a bit to be seated when you show up at this excellent establishment. But we cannot stress enough that the wait is worth it. Starting with an appetizer is a very good idea because their spinach dip and salsa are both amazing. In terms of entrees, you just cannot beat the shrimp lunch plate and the catfish dinner. The portions are extremely generous so be ready to carry some home which means more fun for you later. The waitstaff is exceptional and will make sure everything is to your liking. If you like frozen strawberry daiquiris, you will want to order one here.
Cheddar's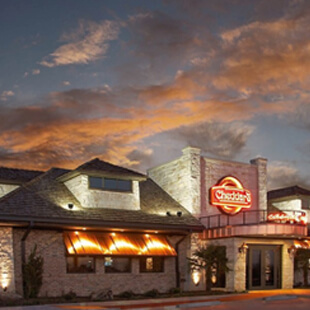 Location:
15119 I H 35, Pflugerville, TX 78660
Phone:
(512) 990-9600
Everything here begins and ends with the most succulent barbecue ribs that you have ever had in your life. The key of course is that they are cooked to perfection as is everything else when you order it. We will put in a plug though for another special experience. If you are in the mood for a sandwich, check out the Monte Chisto, you are not going to believe how your palate reacts. A word of warning, they seem to always be packed which is a by-product of being a place that serves such great food. The staff is not only good at what they do but they also are very knowledgeable about the menu.
Rio Grande Tex Mex Restaurant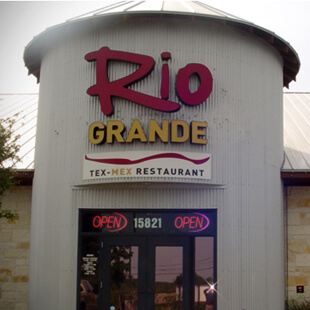 Location:
15821 Central Commerce Dr, Pflugerville, TX 78660
Phone:
(512) 252-1800
After one visit here, you will be saying along with many others that this is one of the best restaurants in Texas. The standards set here are very high indeed and what makes that even greater is the fact that they hit the mark every time. Don't fill up on the chips and hot sauce although it will be very hard to resist. And believe us, you have not had beef and cheese enchiladas until you have had these. The fajita taco is also very good but you really can't go wrong with anything on the menu. The atmosphere is exactly what you would want and even better the prices are very reasonable. Get here soon.
Pecan Street Station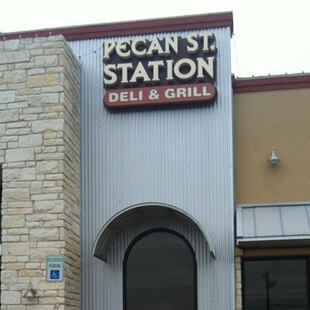 Location:
1005 Pecan St. West, Pflugerville, TX 78660
Phone:
(512) 251-0296
One of the most popular establishments in the area, this place provides fresh and delicious foods and you are never going to want your experience to end. The staff is extremely courteous and they will do anything to make sure you are taken care of in the proper manner. We dare you to find anytbing on the menu that you are not going to fall in love with. If you get a chance, go for breakfast, the prices are low and the taste is outstanding. Everything is clean and all of the time and the atmosphere is out of this world because you will not leave without knowing a few new friends.
La Patisserie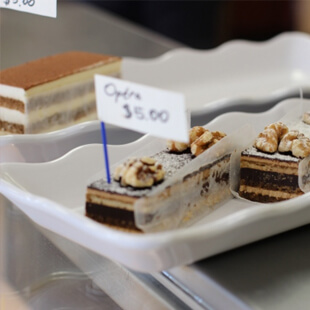 Location:
2604 W Pecan Street, Pflugerville, TX 78660
Phone:
(512) 670-9190
Everything about this place is a real treat. The ham and cheese croissants are unbelievable, you won't be able to stop at one. The funny thing about this place is that while you are being treated special by the staff, you are going to be very happy that you chose to treat yourself special. Everything and we mean everything is made from scratch. You will want to make sure that you save room for dessert because the goodies will send you into a food coma. The staff is very friendly as are the patrons. After one experience here, you will understand why a mom and pop place excels over a chain any time.